Are you tired of the same old boring sandwiches for lunch? It's time to switch things up with the perfect pita wrap!
Not only are they easy to make and customizable to your tastes, but they're also a great way to sneak in some extra veggies and protein.
Follow this step-by-step guide to create the perfect pita wrap every time and say goodbye to boring lunches for good!
What is a Pita Wrap and Why Should You Make it?
Pita wraps are a versatile and delicious way to enjoy a variety of flavors and textures in one convenient package. A pita wrap is essentially a sandwich made with pita bread, a soft and fluffy bread that is popular in Middle Eastern and Mediterranean cuisines.
What makes a pita wrap unique is its ability to hold a variety of fillings, from grilled chicken and vegetables to hummus and falafel. This makes it a great option for a quick and satisfying lunch or dinner.
Making your own pita wraps at home is also a great way to customize your meal to your liking and ensure that you are using high-quality ingredients.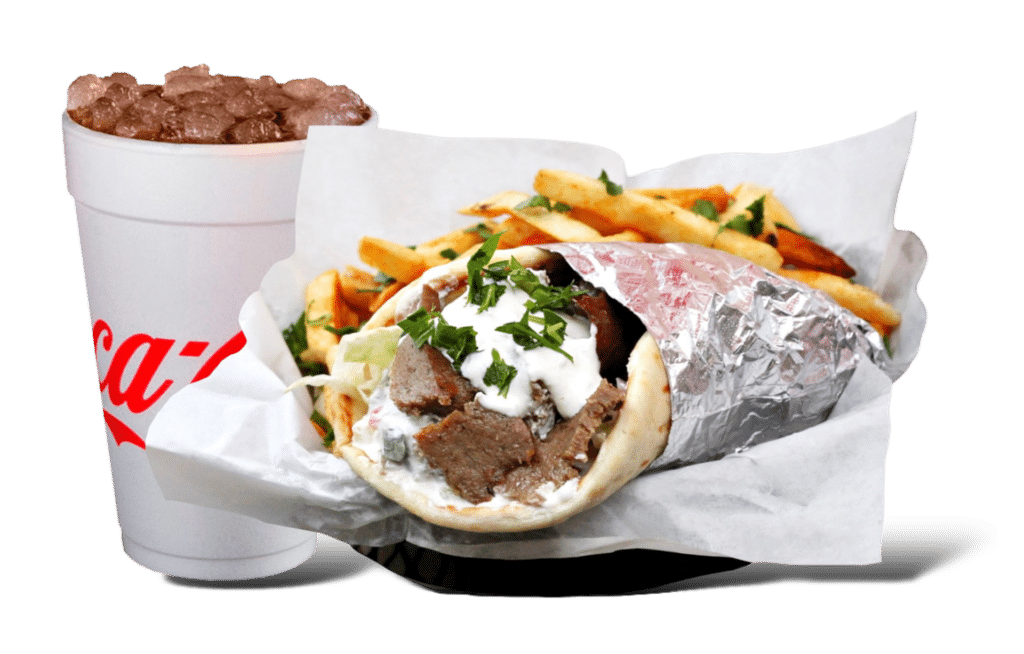 With a simple pita bread recipe and some fresh ingredients, you can create a healthy and delicious homemade wrap that is sure to please. Plus, by making your own pita wraps, you can avoid the added preservatives and additives that are often found in store-bought versions.
So why not give it a try and discover the joy of making your own healthy pita wrap?
Ingredients Needed & Tips to Assemble the Perfect Pita Wrap
To make the perfect pita wrap, you'll need some key ingredients. First and foremost is the pita bread itself. You can either purchase pre-made pita bread or make your own using a simple recipe.
Other essential ingredients include a protein, such as grilled chicken or falafel, as well as vegetables like lettuce, tomatoes, and onions. You can also add additional flavor and texture with toppings like hummus, tzatziki, or hot sauce.
To assemble the wrap, simply stuff the pita pocket with your desired ingredients and fold it in half, tucking in the sides to create a neat package.
When it comes to making wraps at home, there are a few tips and tricks that can help you achieve the perfect result. First, make sure to warm up the pita bread before filling it to make it more pliable and easier to work with. You can do this by placing it in the oven or on a heated skillet for a few seconds on each side.
Additionally, be mindful of the ratio of fillings to bread, as overstuffing the wrap can make it difficult to eat and lead to a messy meal. With these tips and some healthy wrap ideas, you'll be well on your way to creating delicious and satisfying pita wraps at home.
The Best Fillings & Toppings for Pita Wraps
Pita wraps are a great way to experiment with different fillings and toppings to create a meal that suits your tastes and dietary preferences. For a healthy and balanced option, consider adding some grilled chicken or tofu, along with a variety of fresh vegetables like lettuce, cucumber, and bell peppers.
And as previously mentioned, for added flavor and texture, you can also include some hummus or tzatziki sauce, or add a sprinkle of feta cheese or chopped nuts.
There are endless possibilities when it comes to creating delicious and easy healthy wraps recipes. Some other filling ideas to consider include roasted vegetables, falafel, or quinoa.
You can also play around with different seasonings and sauces to add a unique twist to your wrap. With so many options to choose from, making pita wraps at home is a fun and creative way to enjoy a healthy and satisfying meal.
How to Grill or Toast Your Pita Wraps in 5 Easy Steps
Grilling or toasting your pita wraps is a great way to add some extra flavor and texture to your meal. Here's a simple grilled pita bread recipe that you can use to take your wraps to the next level:
Preheat your grill or grill pan to medium-high heat.
Brush the pita bread with a little bit of olive oil or melted butter.
Place the pita bread on the grill and cook for 1-2 minutes on each side, or until it is slightly charred and crispy.
Remove the pita bread from the grill and let it cool for a minute or two.
Fill the pita with your desired ingredients and enjoy!
Some additional grilling wraps tips to keep in mind include using a grilling basket or foil packet to prevent the fillings from falling out, and being careful not to overstuff the pita bread as this can make it difficult to grill evenly. With these simple steps, you can easily elevate your pita wraps and impress your taste buds!
Storing & Reheating Your Pre-Made Pita Wraps
Once you've made your perfect pita wraps, you may want to store them for later. The best way to store wraps is to wrap them tightly in plastic wrap or aluminum foil and store them in an airtight container in the refrigerator.
This will help to prevent them from drying out or becoming stale. You can also freeze your pre-made wraps for longer storage, just be sure to wrap them tightly and label them with the date.
When it's time to enjoy your pre-made pita wraps, you can easily reheat them in the oven, toaster oven, or microwave. To reheat in the oven or toaster oven, wrap the pita in foil and heat in a 350°F oven for 10-15 minutes, or until warmed through.
To reheat in the microwave, wrap the pita in a damp paper towel and heat on high for 30-60 seconds, or until heated through. With these simple storage and reheating tips, you can enjoy your homemade wraps anytime, anywhere.